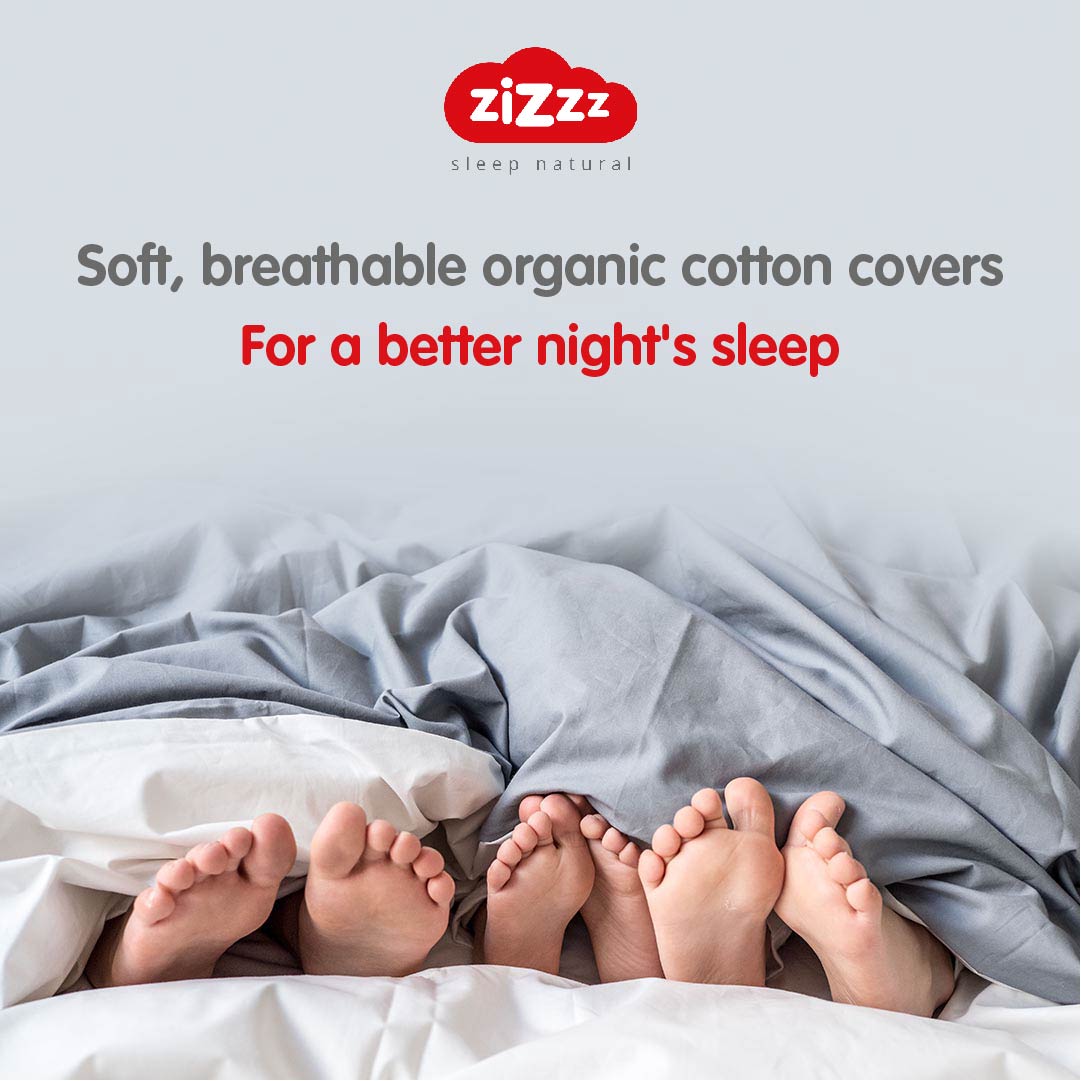 + Two fabric weaves available: silky-smooth satin or soft and durable percale.
+ Soft and breathable fitted sheets, duvet covers and pillowcases available in various sizes and different colour patterns.
+ All products are made in the EU from organic cotton.
View all Reviews
Hide all Reviews
Flauschig weich , leicht und trotzdem warm

Bettdecke wie erwartet. Sehr gut.

Glücksstern Duvetbezug fühlt sich sehr angenehm an. Die Lasche finde ich aber unpassend und unpraktisch, die sieht nicht schön aus wenn sie immer rausfällt, hätte lieber einen richtigen Verschluss.

Qualität war gut allerdings ist die Decke für den Winter zu dünn gewesen.

Super angenehme Qualität

Sehr gute Qualität, fasst sich ganz toll an, und das Design ist kindgerecht.

Top Produkt. Hat zwar seinen Preis, aber ist sehr angenehm und weich der Stoff

Gut

*****

Einwandfrei

Da ich in einer Leinenweberei gelernt habe erlaube ich mir ein Fachurteil:erstklassige Ware!

Weich, angenehm

Super agréable, surtout quand il fait chaud

Gute Qualität ***

Tolle Decke, unter der man im Winter, trotz der geringen Dicke und mit kurzem Schlafanzug bei offenem Fenster, nicht friert. Man schwitzt wenig bis gar nicht und die Wärmeleistung ist für mich genau richtig. In ganz heißen Sommernächten ist sie mir dann aber doch zu warm, dann genügt ein Laken zum Zudecken. Meine Frau, die schnell friert, ist ebenfalls begeistert von dieser Decke.


Super Decke für meine Tochter

Bonne qualité, agréable, prix élevé.

Tolles Produkt, guter Schlafkomfort und super Qualität!

Super

Si ça reste sur la durée aussi soyeux qu à l achat, ce sera parfait

Hohe Qualität. Geschmeidig auf der Haut. ***

Ergänzt das bestehende set. Super Verarbeitung . Der Verschluss ist etwas gewöhnungs bedürftig.

Sehr schönes Duvet, aber die Lasche ist nicht optimal ausgefertigt. Hätte wohl lieber Reissverschluss nehmen sollen...

C'est parfaitement ce que j'attendais, des draps tout doux et soyeux!

Die Bettdecke ist sehr warm und flauschig. Für den Winter allerdings ist eine Decke fast zu wenig, wenn das Zimmer kühl ist. Daher einfach eine zweite dazukaufen!

Die Decke ist wunderbar. Kein schwitzen, kein Frieren.

eine Wohlfühldecke!

Très agréable!

Es perfecto, abrigado, transpira y no pesa

Produits exceptionnels et service rapide très soigné

Le duvet est d une qualité incroyable, on y dort tellement bien, un vrai bonheur

Eine sehr leichte, anschmiegsame Bettdecke. Riecht nicht. Sehr angenehmes Schlafklima. Nicht zu warm nicht zu kalt. Auf jeden Fall Empfehlenswert. 👍

also das material ist himmlisch.
der komische offene verschluss im duvetanzug eher mühsam. weder beim anziehen noch betten ist der offene schlitz praktisch.
reisverschluss oder knöpfe hätten sehr viel mehr gedient.

auch beim aufhängen des nassen duvetanzug. kommt einem der schlitz nur in die quere und wird mühsam naht auf naht zu nehmen.

wie gesagt das material ist sehr angenehm und kuschlig.

Très bien

Gute Qualität zu einem fairem Preis

Tolles Produkt! Sehr angenehmes Material und die Farbkombi ist toll. Wir haben dieses Duvet für uns selbst gekauft und würden dieses auf jeden Fall weiterempfehlen. Um das Produkt noch besser zu machen, könnte der Verschluss unten nochmals überdacht werden. Aktuell muss der überlappende Teil eingeklappt werden, dieser kann jedoch verrutschen, wenn die Decke stark beansprucht wird.

Doux et confortable. Il suffit de caler la partie qui dépasse sous le matelas pour que le duvet reste droit. Le tissu est frais lorsque je me couche, c'est parfois désagréable et parfois rafraîchissant.

Doux et confortable. Il suffit de caler la partie qui dépasse sous le matelas pour que le duvet reste droit. Le tissu est frais lorsque je me couche, c'est parfois désagréable et parfois rafraîchissant.

Seul défaut: le fait qu'il n'y ait pas de fermeture éclair ou boutons fait que le duvet glisse peu à peu hors de la fourre.

Très bonne qualité de produits

Gute Qualität

ES ligero, cómodo de introducir en la funda del edredón, abrigado y de una calidad insuperable

Siehe vordere Bewertung

belles couleurs, conception intelligente avec ce rabat pour le coincer sous le matelas

Sehr schön, weich und glatt.

Léger, confortable, beau.

Très jolie housse

bestens

Tolles Produkt!

Angenehm um darin zu schlafen.