Main image
Click to view image in fullscreen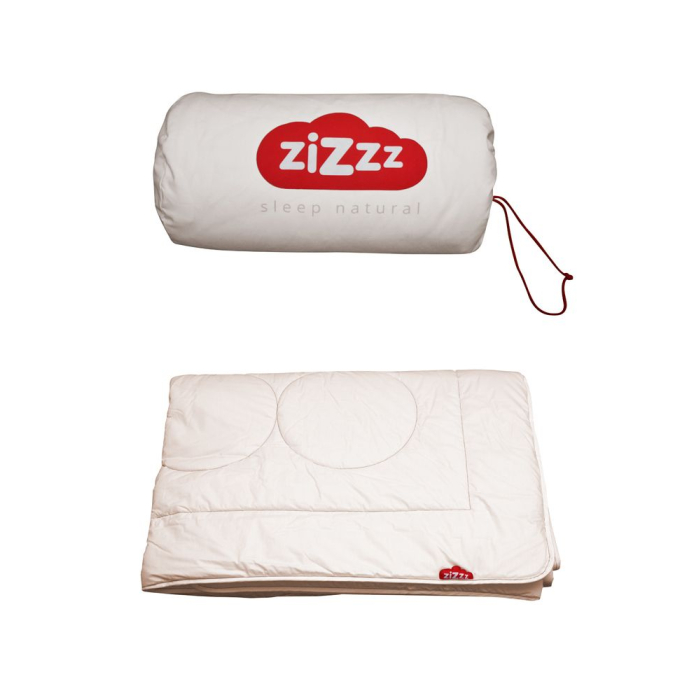 Duvet 140x200cm – 4 Seasons – 290g/m2 Swisswool Filling
Colour/Design
Natural Ecru organic cotton
Swisswool Premium Duvet – 140x200cm
Our light and airy duvets with Swisswool provide a very comfortable sleeping climate all year round.
Wool is not just an insulator, but also acts as a temperature regulator. Because it naturally absorbs and releases moisture, a wool duvet warms you up quickly, but the fabric's exceptional breathability ensures that you do not overheat.
The Swisswool is covered with a very fine fairtrade cotton batist that is very soft and smooth to the touch.
Machine washable at 30° (wool program).
Anti allergy
Yes
Fill weight
290 g/m2
Isolation Level 1-5
3
Season
Year round
Filling
Swisswool
Fabric type
Satin (organic cotton)
Size
140x200 cm
21-12-2022
Top-Qualität, bin sehr zufrieden damit. Hatte vorher ein Daunenbett möchte aber nicht mehr tauschen
22-08-2022
Die Bettdecken haben eine gute Qualität, erinnern aber eher an Steppdecken und schmiegen sich daher nicht so schön an den Körper an, wie eine Daunendecke.
08-12-2021
Ich bin begeistert, äußerst zufrieden mit meiner neuen Decke, sie spendet wohlige, angenehme Wärme und ist leicht, sorgt wirklich für einen entspannten Schlaf
22-08-2021
Wasbaar, heerlijk warm in de winter, koel in de zomer.
12-04-2021
Agreablecet efficace
28-12-2020
We already bought a zizzz duvet for ourselves (2 years ago), and we were very pleased with the weight and softness of the duvet. Therefor we decided to also buy a duvet for our 3 kids. And they are absolutely pleased to sleep beneath a Zizzz duvet.
For anyone with doubts if this is a good duvet, we can only say to try it. You won't be disappointed.
28-12-2020
Die Decke ist zufriedenstellend
Items 1 to 10 of 24 total
We found other products you might like!