Main image
Click to view image in fullscreen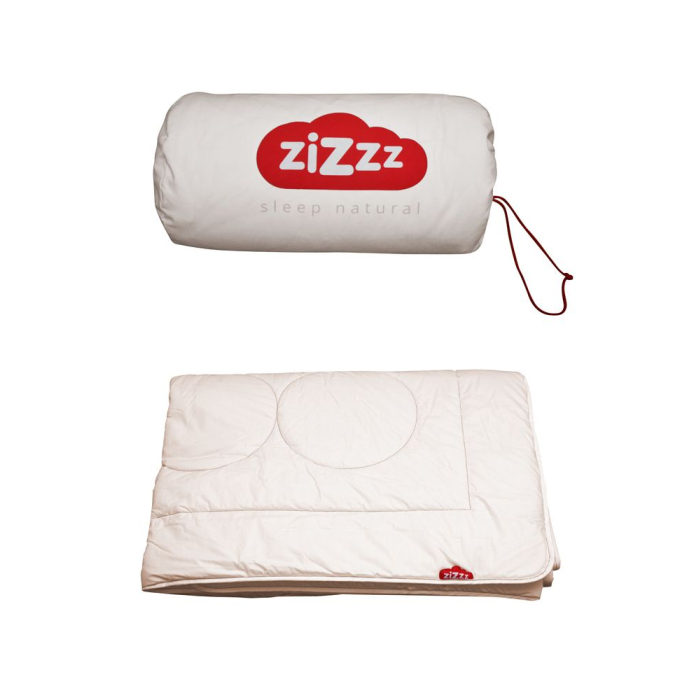 Duvet 220x240cm – 4 Seasons – 290g/m2 Swisswool Filling
Colour/Design
Natural Ecru organic cotton
Swisswool Premium Duvet – 220x240cm
Our light and airy duvets with Swisswool provide a very comfortable sleeping climate all year round.
Wool is not just an insulator, but also acts as a temperature regulator. Because it naturally absorbs and releases moisture, a wool duvet warms you up quickly, but the fabric's exceptional breathability ensures that you do not overheat.
The Swisswool is covered with a very fine fairtrade cotton batist that is very soft and smooth to the touch.
Machine washable at 30° (wool program).
Anti allergy
Yes
Fill weight
290 g/m2
Isolation Level 1-5
3
Season
Year round
Filling
Swisswool
Fabric type
Satin (organic cotton)
Size
220x240 cm
29-01-2023
Excelente en todo.
04-10-2022
Die Decke fühlt sich sehr angenehm an, sie ist leicht und trotzdem warm. Ob sie im tiefen Winter warm genug ist, wird sich zeigen. Ich bin auf jeden Fall sehr zufrieden.
28-01-2021
Recommended to anyone. I have tried many duvets. I can say that this is "a dream that came true"! My husband and I never agreed on the weight and heat of our duvet. Now, we both sleep in perfect conditions. Thin, light, does not crackle at all. Just perfect!
04-05-2019
Durante questo inverno e ora in primavera ho avuto modo di provare i vostri piumini per la camera da letto e mi sto trovando benissimo: sono molto caldi, accoglienti e leggeri allo stesso tempo. Non fanno sudare e permettono di dormire bene, in modo confortevole tutta la notte. Durante il cambio di stagione si rispongono nella loro busta con comodità e non sono ingombranti. Sono molto soddisfatta e felice, è un prodotto ecosostenibile di altissima qualità che tutela la nostra salute e la Terra!
We found other products you might like!